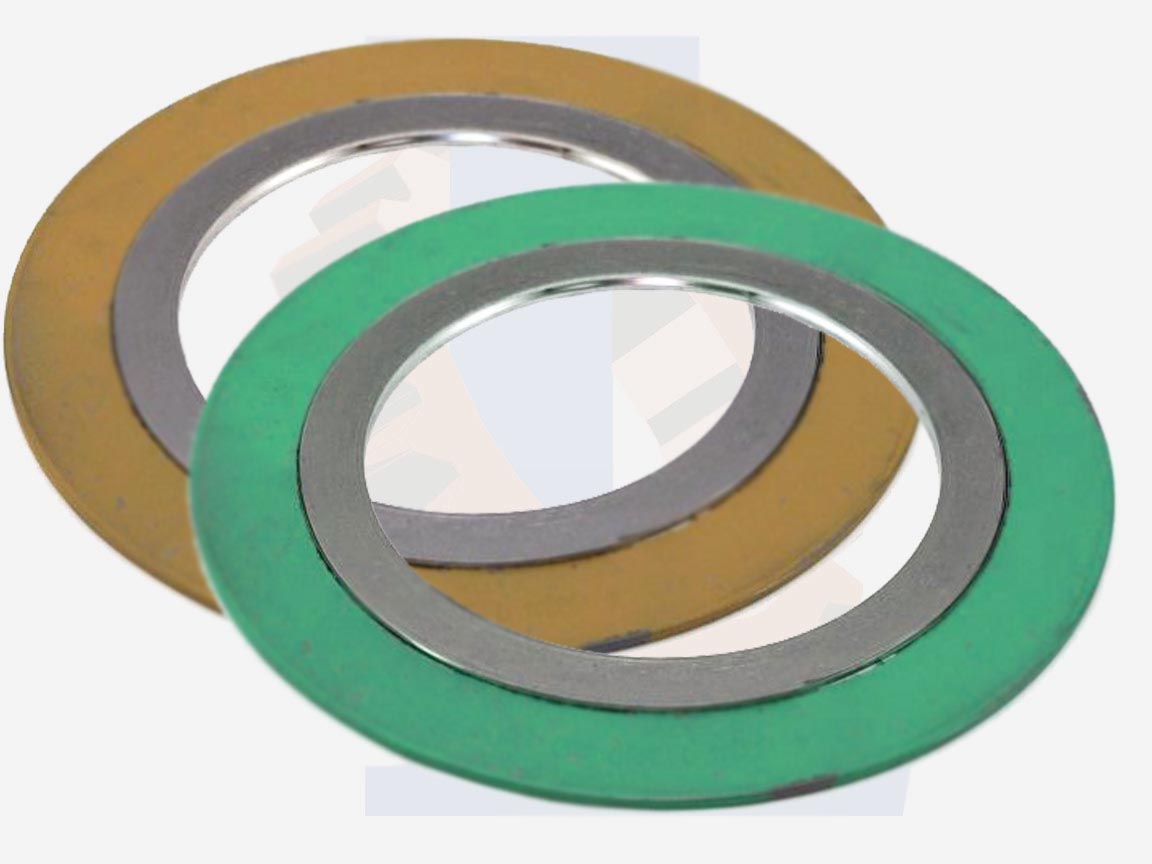 SPIRAL WOUND GASKET
Spiral Wound Gaskets are made in a wide variety of sizes and shapes.
Spiral wound gaskets consist of a V-shaped metallic band spirally wound in arrangement with a pliable, filling material. The metallic band provides outstanding hardiness, although the flexible filling guarantees outstanding sealing.
Concerning on the application the spiral wound gasket can be specific with outer & / or inner rings.
Typical Applications
Spiral can be utilize for sealing flange faces , manhole and handhold covers,, pressure vessels, heat exchangers, pumps, tube covers, boilers, valves and compressors. And In plant such as food processing, pharmaceutical, petrochemical, shipbuilding, in power plants & nuclear power stations. They are perfect for steam, oil, acids, alkalizes, liquids, gases, various organic mediums and solvents.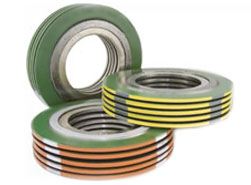 The Spiral Wound gaskets are available in a range of styles to suit the specific flanges faces being used on the flanges.