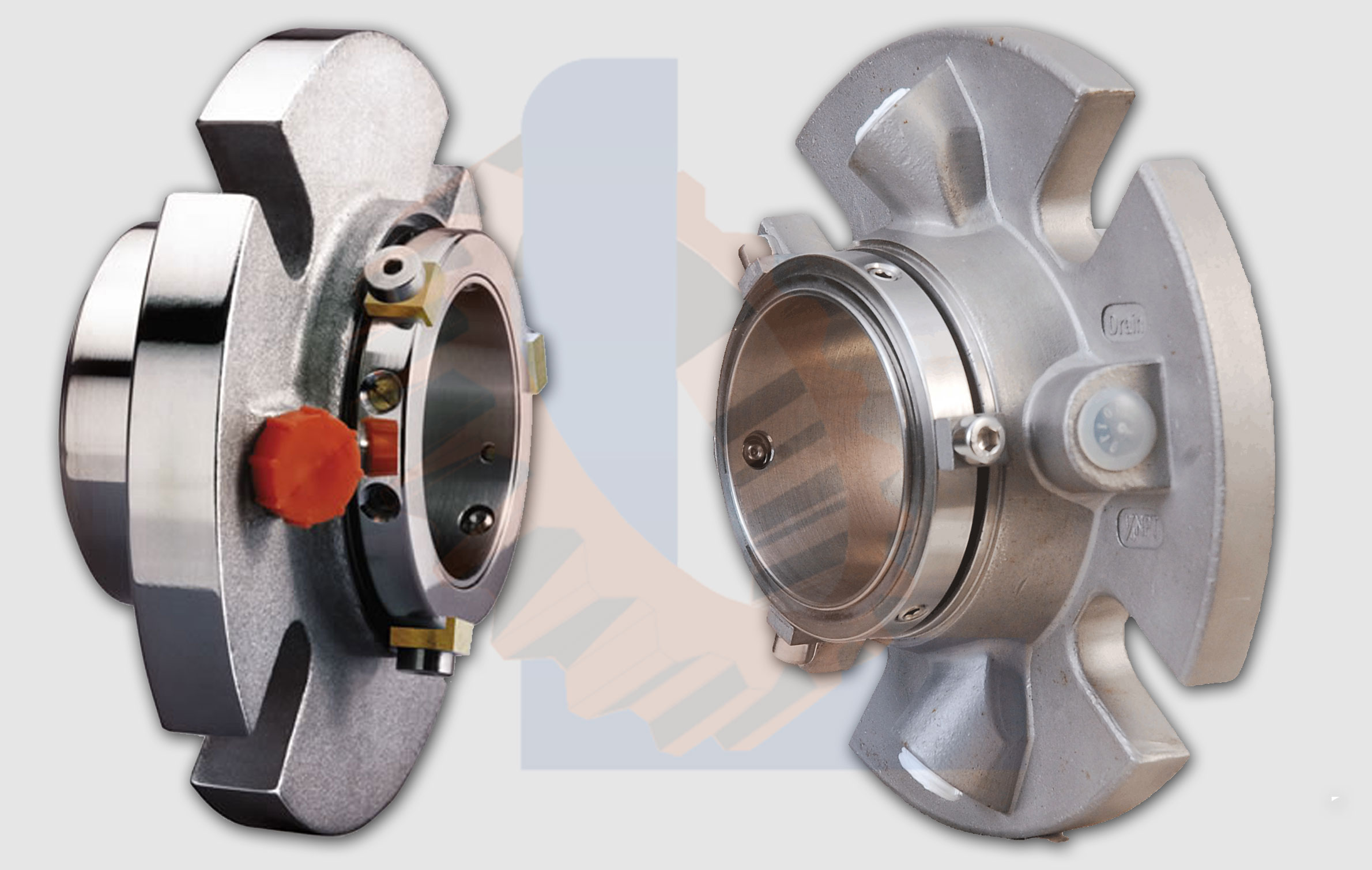 Stationary seal is "a seal design in which the flexible members (such as springs) do not turn around with the shaft but are mounted in the pump housing or gland." The springs in the US seal are located in the gland, furthermore are not required to flex to adjust to unbalance, so eliminating wear in minor areas of the seal.
Ratings
Maximum pressure limit: 360 psi
Shaft Speeds: 1650 ft-min.
Maximum Temperature limit: To 450ºF
Metallurgy Parts:
Metallurgy parts: 316 SS
Metallurgy springs: Hastelloy C
Metallurgy set screws: 316 SS
Secondary Seals
O-ring materials: Viton® and EPR.
Kalrez® and FEP encapsulated
O-rings available.
Face Materials:
Stationary face: Carbon / Graphite.
Tungsten / Carbide available.
Rotary face / mating ring
Usual face: 99.7% alumina oxide.
Tungsten / Carbide available.